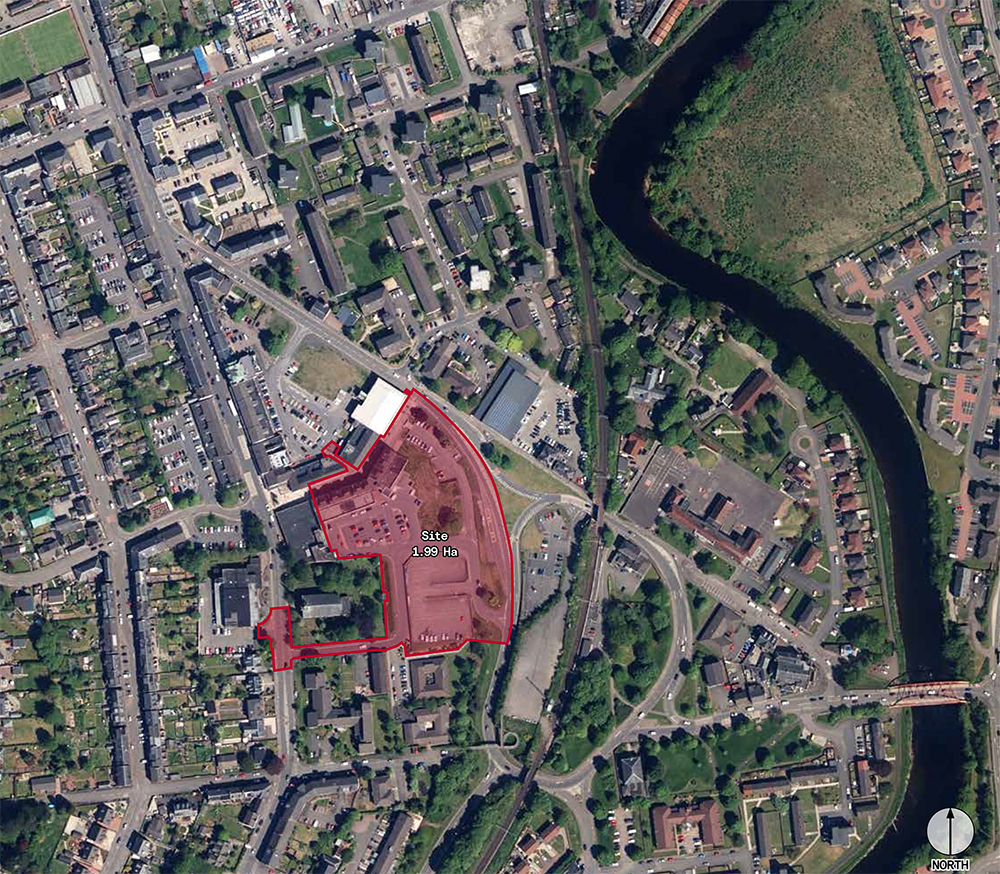 A new Lidl for Alexandria
Lidl and Glenesk Homes have submitted a planning application for a new mixed-use development in at Mitchell Way, Alexandria, G83 0LW. This is under consideration by West Dunbartonshire Council and we are seeking your views on the proposal. This leaflet provides details of the scheme and how you can share your thoughts.
Site Background
The site is currently occupied by an under-utlised parade of shops with derelict flats above fronting Mitchell Way, car parking areas and a grassed area.
It has long been an aim of the Council to see the regeneration of the site through the Alexandria Town Centre Action Plan, which has recently been updated. In 2017, a previous scheme for the regeneration of the site was being prepared for a mixture of retail and residential development. This also included a new parade of shops alongside a new Lidl foodstore and residential development. However there was little end user interest in the retail units and we were not able to secure a residential partner with these units in the design.
The plans have been therefore adjusted to make a high quality residential and retail scheme which is deliverable and will enable a comprehensive regeneration of this area in support of the Town Centre Action Plan initiatives.
The Proposal
This proposal represents a comprehensive redevelopment of land at Mitchell Way and Bank Street, Alexandria. The scheme proposes demolition of the current parade of shops and vacant flats on the southern part of Mitchell Way and the provision of a Lidl discount foodstore facing Bank Street, together with 25 high quality residential flats on Mitchell Way. Associated with the development will be comprehensive public realm improvements to Mitchell Way. These have been devised in conjunction with the Council's Regeneration Dept and include resurfacing, street furniture and planting. The development will vastly improve the appearance of the area and will provide both a further retail offering along with affordable housing. The new flats will be a mixture of 1 and 2 beds with 28 parking spaces. All flats will be 100% affordable to meet local housing needs.
The proposed Lidl foodstore will extend to 2,297 sq. m gross external area (GIA) with a sales area of 1,411 sq.m. The new food store will be supported by a total of of 133 parking spaces, including 8 dedicated accessible spaces, 8 parent and child spaces, and 2 electric vehicle charging spaces. In addition, solar roof panels will provide up to 25% of the store's total electricity requirements. It is proposed that the Lidl store will be open between the hours of 8am to 10pm Monday to Sunday. Normally there will be a maximum of two deliveries to the store per day. All store waste will be collected by the delivery vehicle, therefore minimising HGV movements within the site.
Benefits of the Proposed Development
The proposal will bring a number of benefits to the locality, including:
Regeneration of this area in line with the ambitions of the Town Centre Acton Plan
Redevelopment of dilapidated shops and flats and direct provision of comprehensive public realm at Mitchell Way;
The provision of 25 residential flats which are 100% affordable housing;
The creation of jobs locally through the construction process and employment opportunities once the development has been completed; and
A vibrant redevelopment of a vacant site.
Specifically, the new Lidl store will provide the following benefits to the local area:
A brand new store that will provide a clean and fresh shopping experience to meet the needs of customers;
 A dedicated in-store bakery;
Improved shopping choice and provision of a new mainstream discount;
A contemporary building design that will complement the surrounding area;
Employment opportunities for local residents; and
Above Living Wage Foundation rate (£10.10) for all eligible employees and no zero hours contracts.
Have your Say
We welcome your comments and would be grateful if you could complete our online survey via the link below or scan the QR code.
https://ntgt.de/a/s.aspx?s=463213X99439261X93266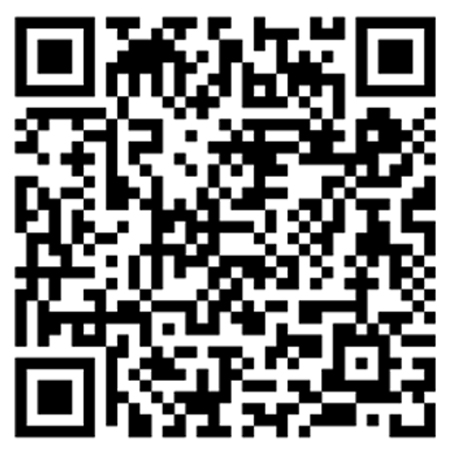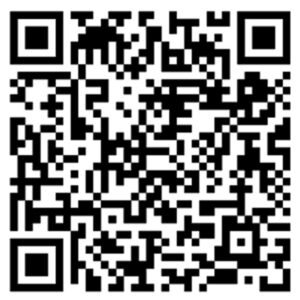 Alternatively, email us at alexandria@rapleys.com or provide your comments via telephone using this number:0161 8176225.
We would welcome your comments on our proposal by 14th April 2022, as all feedback will be taken into consideration.
Consultation Documents
Alexandria Consultation Leaflet – click here
Proposed site plan – click here
Design and Access Statement – click here