ADDRESS: Crieff Road, Perth
A new development for Perth
Lidl is proposing to submit a planning application for a new dedicated Lidl store on Crieff Road, Perth. As part of the application process, we are seeking feedback from the local community on the proposals.
This webpage provides details of the scheme and how you can share your thoughts.
The Proposal
The proposal is for a 1,251 sq.m sales area Lidl foodstore together with 114 parking spaces including 8 dedicated accessible bays, 9 parent and child bays as well as 2 electric charging bays with the capacity to add more in the future. The store will feature solar panels providing up to 25% of the store's electricity supply.
Site Background
The site is located to the north of Crieff Road (A85) and lies to the east of Newton Farm. Residential properties and Nationwide Crash Repair Centre is situated opposite the site. St Johnstone Football Club's stadium is located behind the proposed Lidl store.
The site is currently grassland following the A85 re-alignment and link road to the A9. The site is highly accessible having a regular bus service to Perth along Crieff Road as well as convenient road access.
Benefits of the Proposed Development
The proposal will bring a number of benefits to the locality, including:
The creation of jobs locally through the construction process and employment opportunities once the development has been completed;
Provide a convenient additional choice foodstore facility for the expanding local community; and
Provide customers with a discount supermarket that offers good quality products at the lowest possible price.
Specifically, the new Lidl store will provide the following benefits to the local area:
A brand new store that will provide a clean and fresh shopping experience to meet the needs of customers;
A supermarket in a convenient location that is accessible by a number of transport methods;
A dedicated in-store bakery;
A sustainable store with roof mounted solar panels providing up to 25% of the store's electricity supply;
A contemporary building design that will complement the surrounding area;
Employment opportunities for local residents; and
Over Living Wage Foundation hourly rate, starting at £10.10 from March 2022 for all eligible employees and no zero hours contracts.
Have Your Say
We welcome your comments on the information outlined and we would be grateful if you could complete our online survey via this link: https://ntgt.de/ra/s.aspx?s=457739X97585832X74466 or scan the QR code below: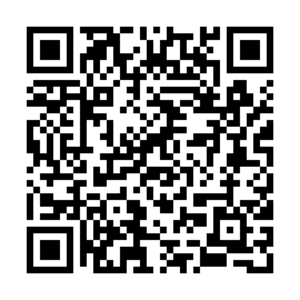 We will also be holding a virtual event using Microsoft Teams on Tuesday 18 January between 4pm – 7pm.
To join the meeting please us this link: https://www.tinyurl.com/yckntdzh
Email: lidlperth@rapleys.com Subject Title – "Proposed Lidl Foodstore – Perth"
Freepost returns: Freepost Plus RUCC-TGXY-BUHS, Lidl Perth, 11 Titan Drive, Peterborough PE1 5XN
We would ask that comments are sent back to us no later than 28 January 2022.
Consultation Documents
Perth Consultation Leaflet – click here
Site Plan – click here