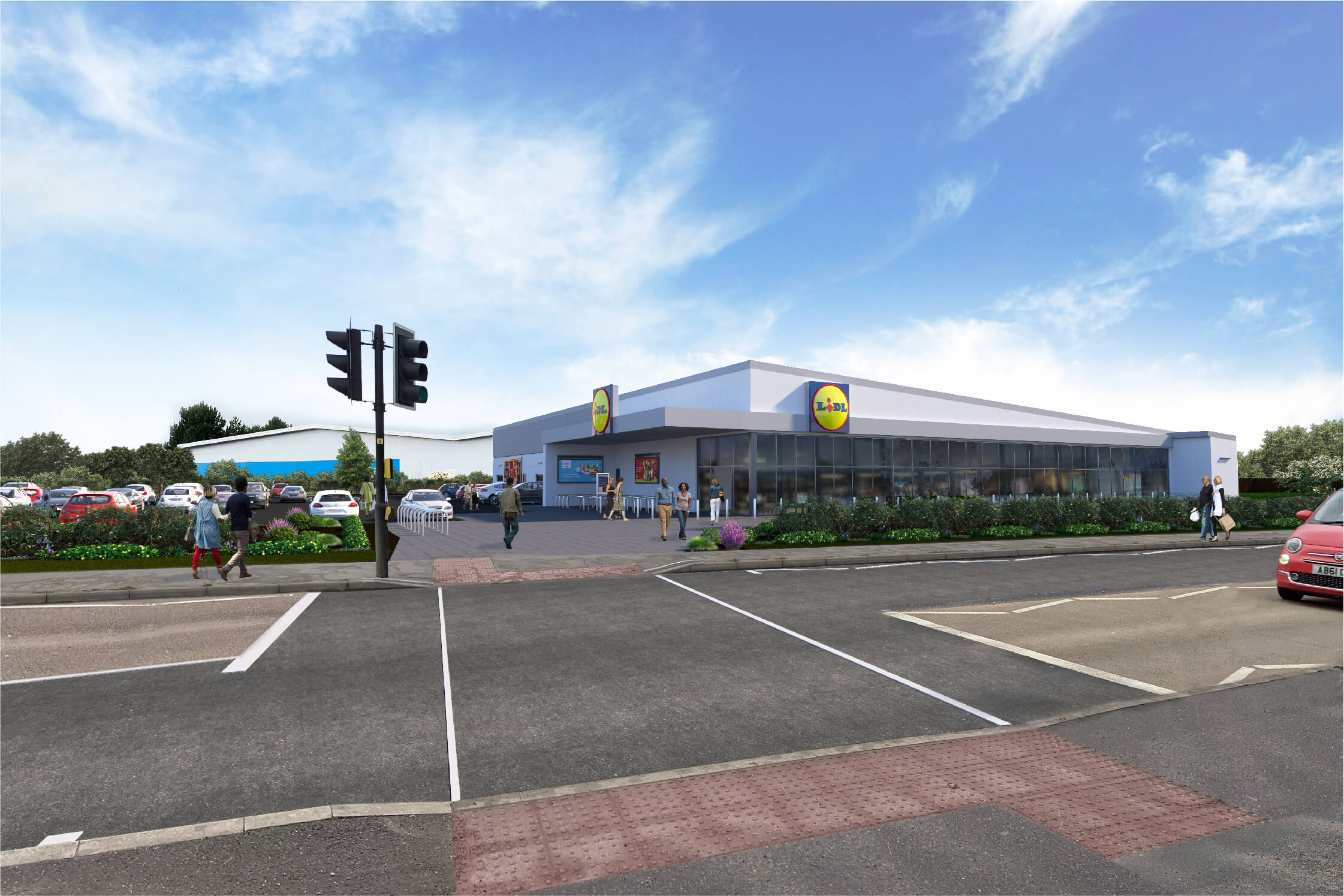 ADDRESS: Ravenswood, Ipswich
A New Lidl Store for Ravenswood, Ipswich
Site Background
Lidl would like to open a new, more contemporary store to serve the Ravenswood area of Ipswich.  This will be a replacement store on a new relocated site which will continue to serve Ravenswood.
In the coming weeks, a planning application for the proposal will be submitted to Ipswich Borough Council by AquiGen who are the owners of Futura Park.  Before that happens, we would welcome your views on the proposals.
Due to the current coronavirus restrictions, please, in the first instance visit https://www.ntgt.de/a/s.aspx?s=434024X90489739X17469 to leave your feedback.  Alternatively, please email your comments to ravenswoodconsultation@businessconsultation.co.uk. If you can access a post box please use the Freepost feedback card provided.
The Proposals
AquiGen and Lidl propose to construct a new larger Lidl store on a vacant site in Futura Park.  This will be as an extension to the Ravenswood Centre in a position fronting Nacton Road on the immediate opposite side of the Ravenswood District Centre and the existing Lidl store. The proposal comprises:
A new 1,414 sq m net sales Lidl store.
A brand new contemporary design store building in a landscape setting with pedestrian linkage.
Lidl's full range of award-winning and great-value products in a modern sales area environment including a dedicated in-store bakery
A 122 space car park which includes 6 disabled spaces, 8 parent and child spaces and 2 electric vehicle spaces with the potential to provide 12 spaces in the future. There will also be secure parking stands for 14 cycles.
Up to 45 full and part-time jobs for local people with existing Lidl staff retained in the new store. This is an increase of 10 jobs.
A relocated pedestrian controlled crossing across Nacton Road to enhance linkage with the site, District Centre and wider Ravenswood area.
It is proposed that the new store's opening hours will be:
8am to 10pm on Mondays to Saturdays (including Bank Holidays); and
10am to 4pm on Sundays.
The store will be accessed by vehicles by a new access from Crane Boulevard. There will be a maximum of 2 deliveries per day to a dedicated service yard.  All waste will be stored internally within the warehouse area and be collected by the delivery vehicle, therefore minimising HGV movements within the site.
Key Benefits of the Proposal
A brand-new store that will provide a clean and fresh shopping experience to meet the needs of customers.
Improved shopping choice for Ravenswood in a larger sales area to reflect the latest offer of a modern discount foodstore.
A contemporary building design in a landscaped setting to enhance the Nacton Road frontage.
Economically beneficial use of a vacant site.
New rapid electric vehicle charging points.
Creation of 10 new additional full and part-time jobs for the local community in addition to the existing staff.
Living Wage Foundation rate for all eligible employees and no zero hours contract. As of 01 March 2021, wages for all hourly-paid employees will increase.  This is for the sixth year running and reflect the true cost of living being higher than the current government national minimum wage for over 25s outside of the M25 area.
Site Plan
Location plan – download here
Site plan – download here
We Value Your Views
We appreciate that these are very challenging times and your safety is our primary concern. This is why we are offering several ways of engaging with us, meaning those of you who are self-isolating or simply do not wish to leave your home can still get in touch with our team, have your questions answered and leave us your feedback.
Therefore, as an alternative, we would be grateful if you could complete our online questionnaire. This is available at the link/ QR code below:
https://www.ntgt.de/a/s.aspx?s=434024X90489739X17469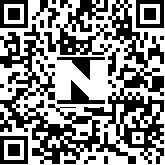 Alternatively you can email your comments to ravenswoodconsultation@businessconsultation.co.uk.
Next Steps
Thank you for taking the time to consider the proposals and provide feedback.  All feedback will be carefully considered and, where possible and appropriate, incorporated into our proposals.  We will also report on the feedback given as part of a Statement of Community Engagement to be submitted as part of the planning application.
A planning application for the site will then be submitted to Ipswich Borough Council in the coming weeks.  This offers an opportunity to make formal representations to the Council as Local Planning Authority.
Downloads
Leaflet – download here