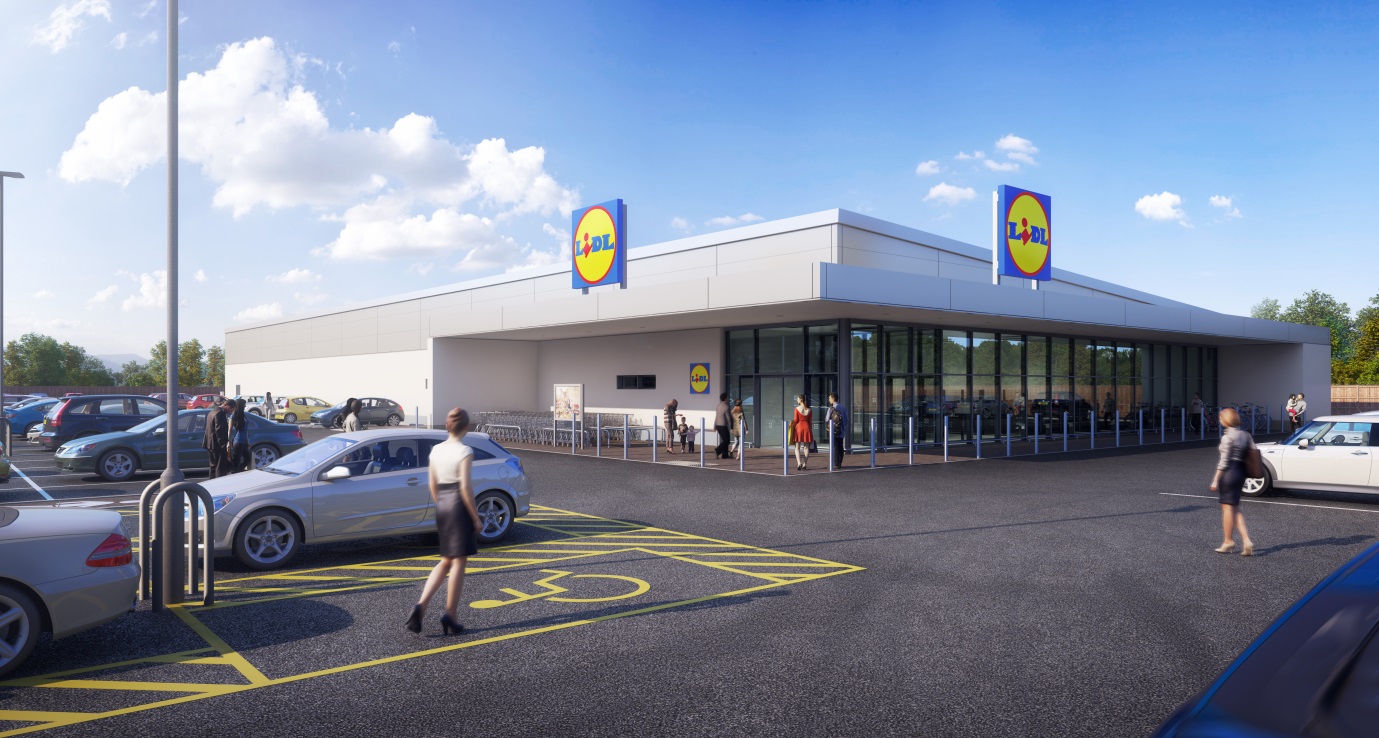 ADDRESS: Land at Mitchell Way, Alexandria
'Transforming Alexandria' is a project to regenerate the town centre of the West Dunbartonshire town centre of Alexandria at Mitchell Way.  The project is a partnership between Lidl Great Britain Limited, AS Homes (Scotland) and Kingsmead Developments.
The Development Partners are committed to creating a successful, sustainable, well-designed and integrated mixed-use development that will assist the regeneration of Alexandria Town Centre.
As part of the mixed-use development proposed, Lidl is looking to deliver a contemporary new food store with ample parking 138 (+ 7 staff spaces) on part of the wider regeneration site bounded by Church Street, Bank Street and Mitchell Way.
The aim of the Lidl proposal is to deliver a new, modern spacious Lidl store which will provide a convenient town centre location for customers living in Alexandria.  The Lidl store will bring new investment, in conjunction with the other development partners, with the Lidl development alone creating around 40 new (full-time and part-time) jobs at a minimum of £8.75 per hour with no staff operating on zero-hour contracts.
The new store will be a single storey property comprising a sales area of 1,258.5 sq m, customer car parking and an in-store bakery.  The site benefits from excellent public transport and pedestrian connections.
The proposed store will be one of the first in the country to feature the new design concept which provides for a contemporary, modern and efficient building.
The new Lidl store will feature the following:
In-store bakery where customers can see the products being prepared before being stocked
Restricted number of product lines designed to complement local businesses
Wide and accessible aisles for free movement
Customer toilets
Kingsmead Developments propose to create new high quality retail units providing flexibility of unit size from 1,000 sq. ft. to 2,500 sq. ft. ensuring a vibrant mix of tenants and town centre shop experiences fronting Mitchell Way.
To ensure a sustainable mixed-use development and provide new town centre accommodation AS Homes (Scotland) will development two floors of one and two bedroom flats.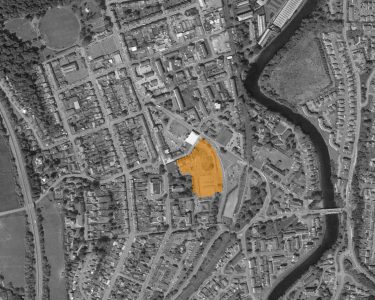 The Proposal
The Development Partnership of Lidl Great Britain Limited, Kingsmead Developments and AS Homes (Scotland) is looking to regenerate the town centre of Alexandria on the Mitchell Way site through a mixed use development of retail and residential uses. The aim of the scheme is to deliver a new, modern and spacious development including a brand new Lidl store, and retail shop units with new housing above immediately adjacent, all as per the draft layout.
The new Lidl store will be a single storey retail property comprising 1,258.5 sq m of sales area with the new retails shops comprising around 10 units for a range of tenants and will include the rehousing of Mitchell Street traders as well as attracting new business into the town, while the residential development above will provide approximately 33 new flats.
The new Lidl store will be developed on the current car parking area lying off Church Street / Bank Street and opposite Alexandria Train Station.  This lies to the south the town centre.  Church Street bounds the site to the south and west, Bank Street bounds the east of the site and Mitchell Way bounds the northern part of the site.  There is a bus stop on Bank Street and the site is accessible from Main Street Alexandria. Access to the Lidl site will be off Bank Street.
It is proposed that the store will be open between the hours of:
8am to 10pm Monday to Sunday (including Bank Holidays)
Normally there will be a maximum of two HGV deliveries to the store per day.  All store recycling and waste will be stored within the building and collected at the same time as the deliveries therefore minimising HGV movements within the site.
The Lidl development will comprise of a new single storey building.  The proposed Lidl store will develop this prominent vacant site in Alexandria Town Centre, and in partnership with Kingsmead Development and AS Homes (Scotland) will improve the wider site and its environs, as well as bringing additional benefits:
Provision of full and part-time employment opportunities;
State of the art in-store bakery area offering freshly baked products throughout the day;
Contemporary building design which will provide a stunning focal point for this key regeneration site;
The development will be constructed from high quality materials and finished to a very high specification;
Cycle parking spaces will be provided;
New improved retail units will attract potential new businesses to Alexandria with associated investment and job creation
New high quality residential development
Other benefits of the 'Transforming Alexandria' partnership will be the creation of a well-designed and integrated mixed-use development including new retail units, residential units and improved car parking and urban realm.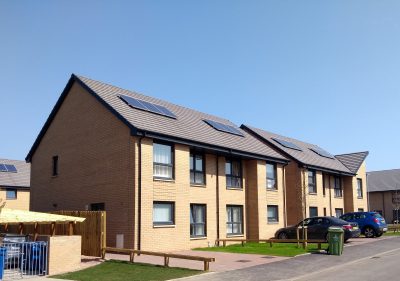 Opportunity to Comment
It is planned to lodge a planning application for this development in Summer (July) 2019 and we hope to have a determination by the end of 2019.  The Development Partnership would like to hear your views on the proposals for this town centre redevelopment.
There is a Public Exhibition Day taking place on Wednesday 12 June 2019 in the Alexandria Community Centre.  Please do come along if able.