The Government have published the latest Housing Delivery Test (HDT) results for 2020. With the national lockdown announced in March, the Government has adjusted this year's results by reducing the homes requirement for 2019-2020 by a month.
We have compared the 2020 results with those in 2019 to identify how Councils have fared over the last year.
Even with the one month reduction, notably and probably not unexpectedly in the circumstances, there has been a large increase in those in the Presumption category at the expense of those in the Buffer group.

Of the eight Presumption Councils of 2019, only two have improved their delivery sufficiently to move out of that category – City of London, with the lowest figure in 2019 of 32% and New Forest at 43%. Of the remaining six, Eastbourne and North Hertfordshire have the dubious honour of achieving an even lower score in 2020 than in 2019: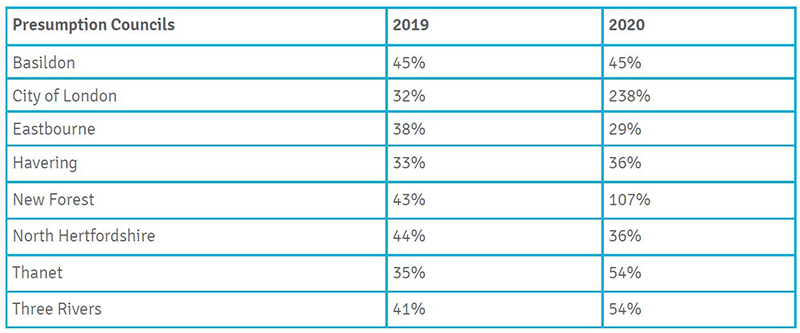 No doubt these authorities in particular will be feeling the pressure to improve their position next year.
If you have any property in these Council areas and require some planning advice, please do get in touch with Sarah Smith, Planning Partner at Rapleys or another member of our nationwide team.